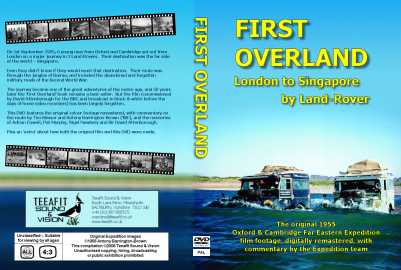 Click here to see the cover enlarged.
The 'First Overland' DVD is available in PAL and NTSC television formats. Either type will usually play satisfactorily on computers with DVD drives, and many nations now favour dual-standard DVD players. However, for best results you are advised to order the appropriate standard. PAL is for Europe and countries which have a generally British tradition (eg Australia, New Zealand, South Africa). NTSC is for the Americas, West Indies and Japan. For a full list of countries, click here.
Do not confuse this with DVD 'Region Codes' — 'First Overland' will play in all regions.