Moorsholm Memorial Hall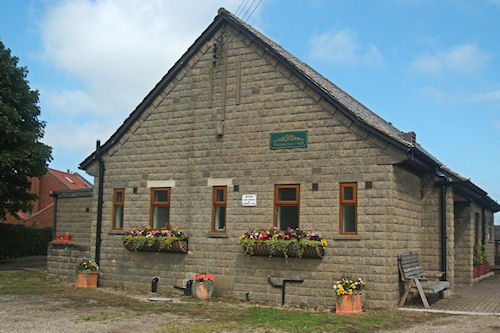 Moorsholm Memorial Hall is a community hall serving the East Cleveland village of Moorsholm. It was opened on May 4th 1957 (after 12 years of fund-raising by villagers) as a war memorial to the 10 Moorsholm men who were killed in the two World Wars.
For over half a century it has provided a community facility for approximately 400 people from the 170-odd houses and outlying farms that make up Moorsholm. It's situated at the junction of Freebrough Road and Moor Close (TS12 3JS).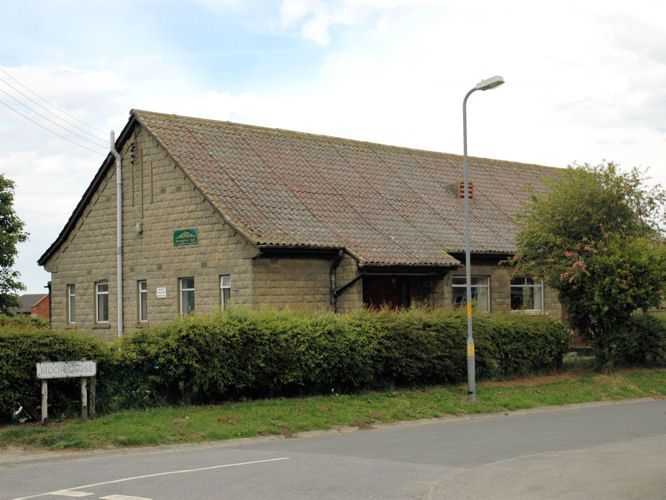 Facilities include a Main Hall and Supper Room, both served by a Kitchen with a gas hob/electric oven cooker. There are toilet facilities to modern standards, and tables and chairs to seat up to 120 people, and portable staging. We can provide basic stage lighting and public address, and have a digital projector and screen available for hirers.
The Hall provides a general-purpose venue for the village and surrounding area, ranging from small Keep Fit Classes to the very popular musical events organised by MoorsholmLIVE! Other regular activities include Carpet Bowls and Badminton, while the Hall also provides a meeting place for Moorsholm WI and Loftus Young Farmers. There is a Tuesday clinic for the Hillside Practice doctor, and monthly 'drop-in' sessions with the local Police Community Support Officer, Paul Payne. Moorsholm Chapel holds an annual Advent Fair, and regular coffee mornings are promoted for Macmillan Nurses. It is also where the annual Moorsholm Show is held (along with the field at the other end of Moor Close).
The Committee welcome private bookings for parties and other meetings, and are very keen to help villagers promote community activities (such as parent & toddler groups or pensioners' coffee clubs). Please see our Bookings Page or contact our Secretary for further details.